Gradina—upcoming events

Save the date! Sunday, Feb. 2, 2020
LOVE WITHOUT BORDERS
Concert, Art Show and Sale, and Dance for Refugees from Syria, Afghanistan, Eritrea, and other Middle Eastern and North African countries.
Love Without Borders brings refugees' art from the camps in Greece, sells the paintings and drawings around the world, then brings the funds directly back to the refugees.
Come see this moving and powerful array of art in many styles from people of all ages, as they speak directly to us through their artwork.
Love Without Borders accepts tax-deductible donations (501(c)(3). $10 donation requested.
Dance or listen to Gradina and friends; please carpool as parking is limited.

Arlene Francis Center, 99 W. Sixth Street, Santa Rosa, Sunday, Feb. 2, 1–4 p.m.
Next, save the date for the Red and Black Ball at Monroe Hall
March 7, 2020

—more details to come!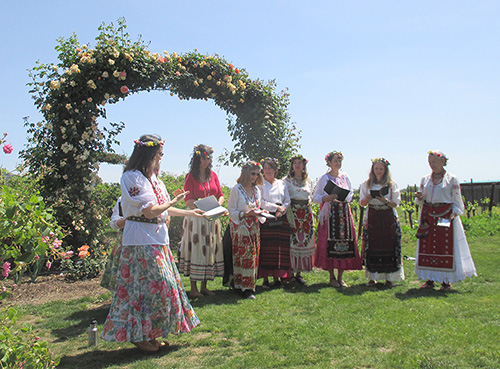 Gradina at Russian River Rose Company, April 2014


Gradina and Druzhina, Red & Black Ball, Santa Rosa, California, March 2016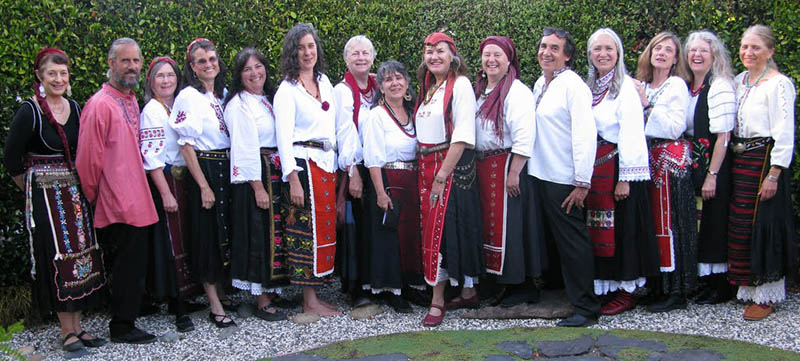 Gradina at Osmosis Day Spa Sanctuary concert, Freestone, California, fall 2013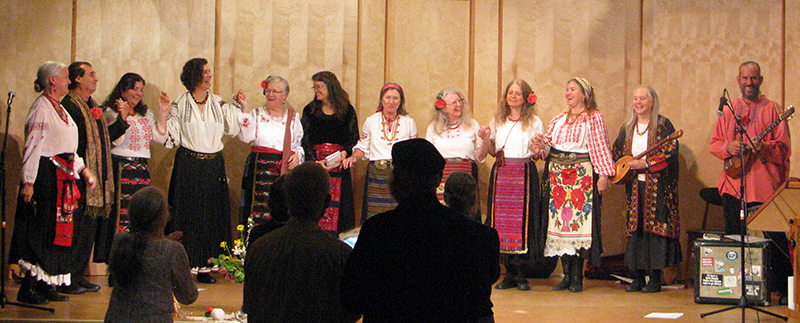 Gradina at Occidental Center for the Arts
Contact us if you are interested in singing, helping, or presenting music.