The Melissae Ensemble

Join Melissae Ensemble Saturday, August 12, 2017 at the Sebastopol Gravenstein Apple Fair, as we close the fair at 5:30 p.m. with some simple dances, prayers, and Bulgarian honeybee ritual. Come and support pollinators, native plants, and awareness of these ancient dances for the Earth, which can be done by all. The fair runs Saturday and Sunday, August 12–13.
The Melissae Ensemble is dedicated to preserving and sharing the ancient wisdom that is encoded in simple, repetitive dance and communal song. We specialize in Bulgarian ritual music and dance honoring the divine feminine. We sing for the honeybees and all our world that is touched and supported by honeybees.
We are available for celebrations and ceremonies. Contact us (mention Melissae in subject line of email, please).
Melissae at Forestville Farmers Market, 2 August 2016: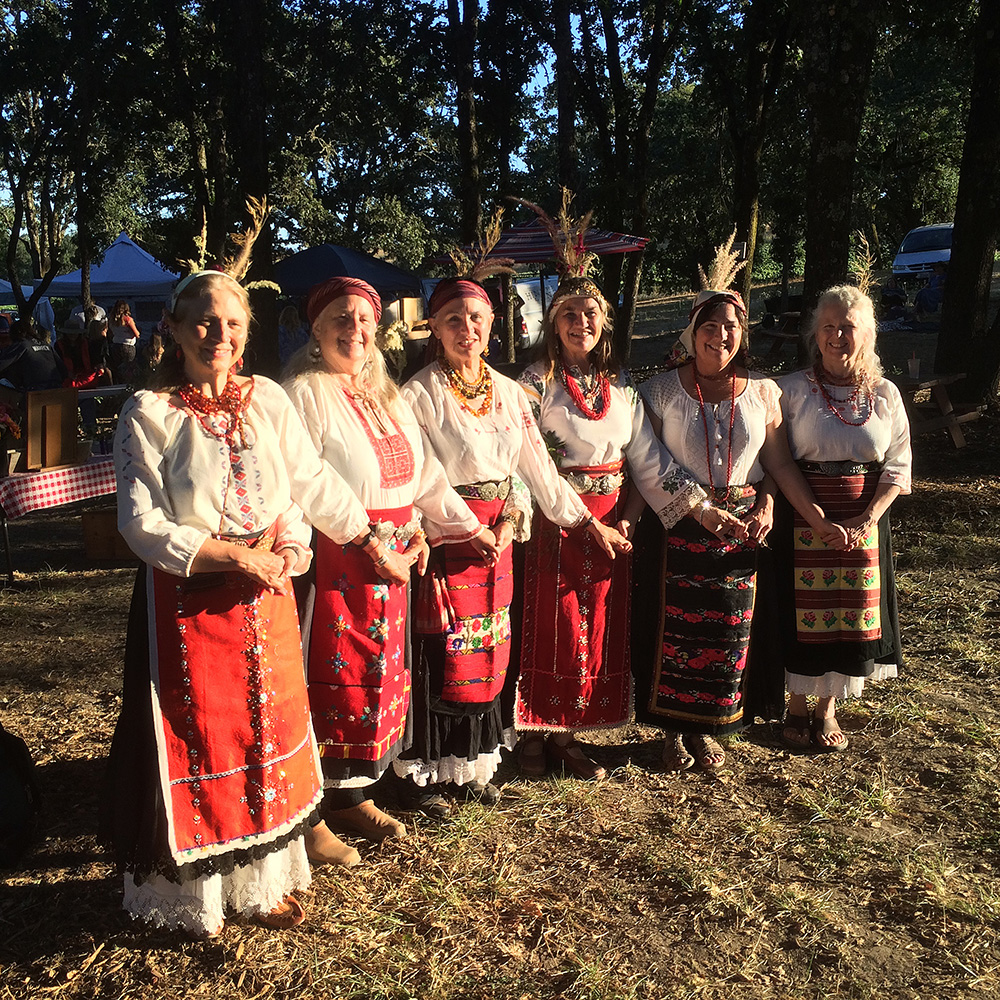 Singing and dancing for the bees at Live Power Community Farm, Covelo, CA, 28 September 2013 . . .